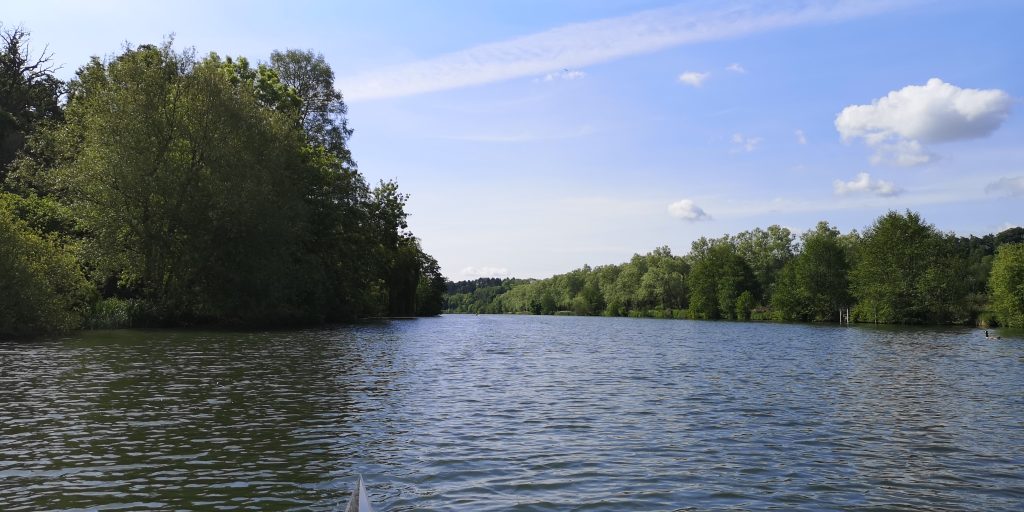 Finally after six months of flooding and lockdown, we are back on the water. Unfortunately we are still very restricted.
We cannot restart club sessions or have events or social gatherings.
Only the following are allowed:
Private singles, doubles or canoes
Club singles
Club boats with all rowers from the same household
We have several fun boats that members can use with their families:
two punts
Snuffy – gig with room for 2 scullers and 2 small coxes
Jolly Roger – gig for two sweep oar rowers and a cox
Water Vole – fixed seat family boat
two Canadian canoes
one manufactured single with floats
two home-made singles with floats
Richard Berkley is running single sculling coaching sessions. Please email Richard if you are interested.
Picnics are now allowed, but only for members' families.
Please keep the forecourt clear at all times as construction work access may be required.
Safety rules
• Do not visit the club if you or anyone in your house are showing any symptoms of COVID-19 or whilst you should be self-isolating
• Wash your hands thoroughly or use hand sanitiser before touching any equipment
• Only 2 people in a bay at a time
• Keep the doorways clear
• Follow social distancing guidelines at all times
• Wash all boats and blades before and after use
• Disinfect blade handles and high-touch areas (gunnels, riggers, gates, footboard fastening nuts, seats, hatch covers) before & after use
• Store trestles in bay 3
• Write up your session on the outing board
• Carry a mobile phone when on the water
• Do pre-boating safety check
• Do not use the catering facilities
• Follow all normal Club safety procedures